To Keep You
Looking Your Best
Explore Eco-friendly Dry & Wet Cleaning Solutions, Seasonal Care, and Convenient Storage Services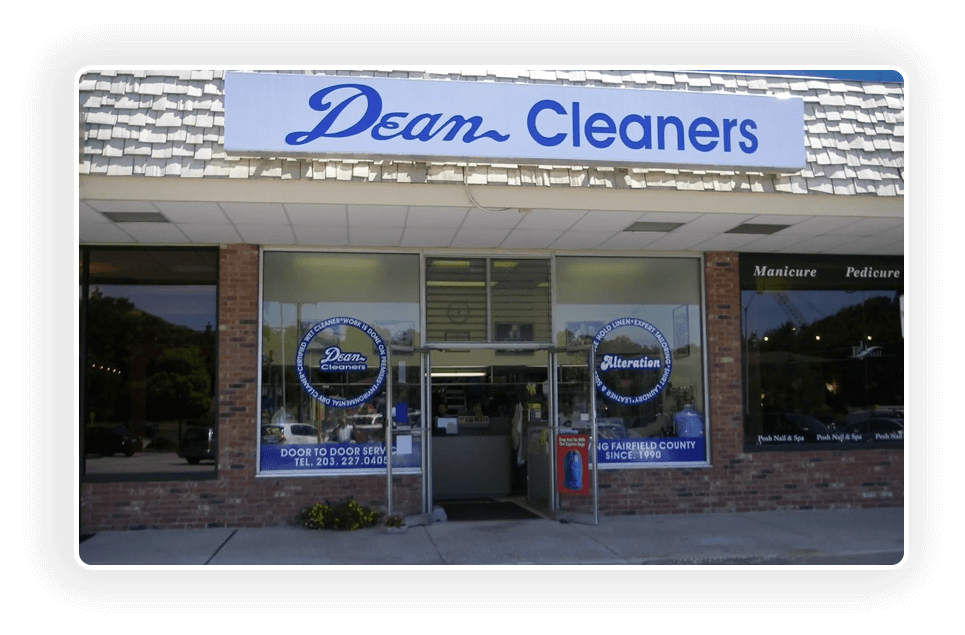 Your Trusted Dry Cleaners in Westport, CT
At Dean Cleaners, we take pride in being the go-to professional dry cleaners in Westport, Connecticut. Since 1990, we have been dedicated to providing high-end, quality dry cleaning services to the residents of Fairfield County. We are a family-owned and operated business focused on excellence and customer satisfaction, making us a trusted name in the industry.
Eco-Friendly
Dry & Wet Cleaning
As a responsible dry cleaning business, we prioritize using eco-friendly cleaning methods. Our state-of-the-art equipment and cleaning solutions are designed to minimize our environmental impact while still delivering exceptional results. With our eco-friendly dry and wet cleaning techniques, your garments will look pristine and be cared for in a sustainable manner.
Convenient Seasonal Cleaning
We understand the importance of properly storing seasonal garments to maintain longevity. That's why we offer a convenient seasonal clean and store service. Bring your winter coats, heavy blankets, and other seasonal items to us when the season changes. We will meticulously clean and store them in our specialized facilities, ensuring they are protected from dust, pests, and any potential damage. When the time comes, we will have your items ready for you, fresh and ready to use.
Experience the
Dean Cleaners Difference
When you choose Dean Cleaners, you can expect nothing less than exceptional service and remarkable results. The garments are thoroughly checked daily by seven employees to ensure they are returned to showroom quality. Additionally, we will take full responsibility for any damaged garments in our care. Trust us with your most cherished garments, and we will always exceed your expectations.